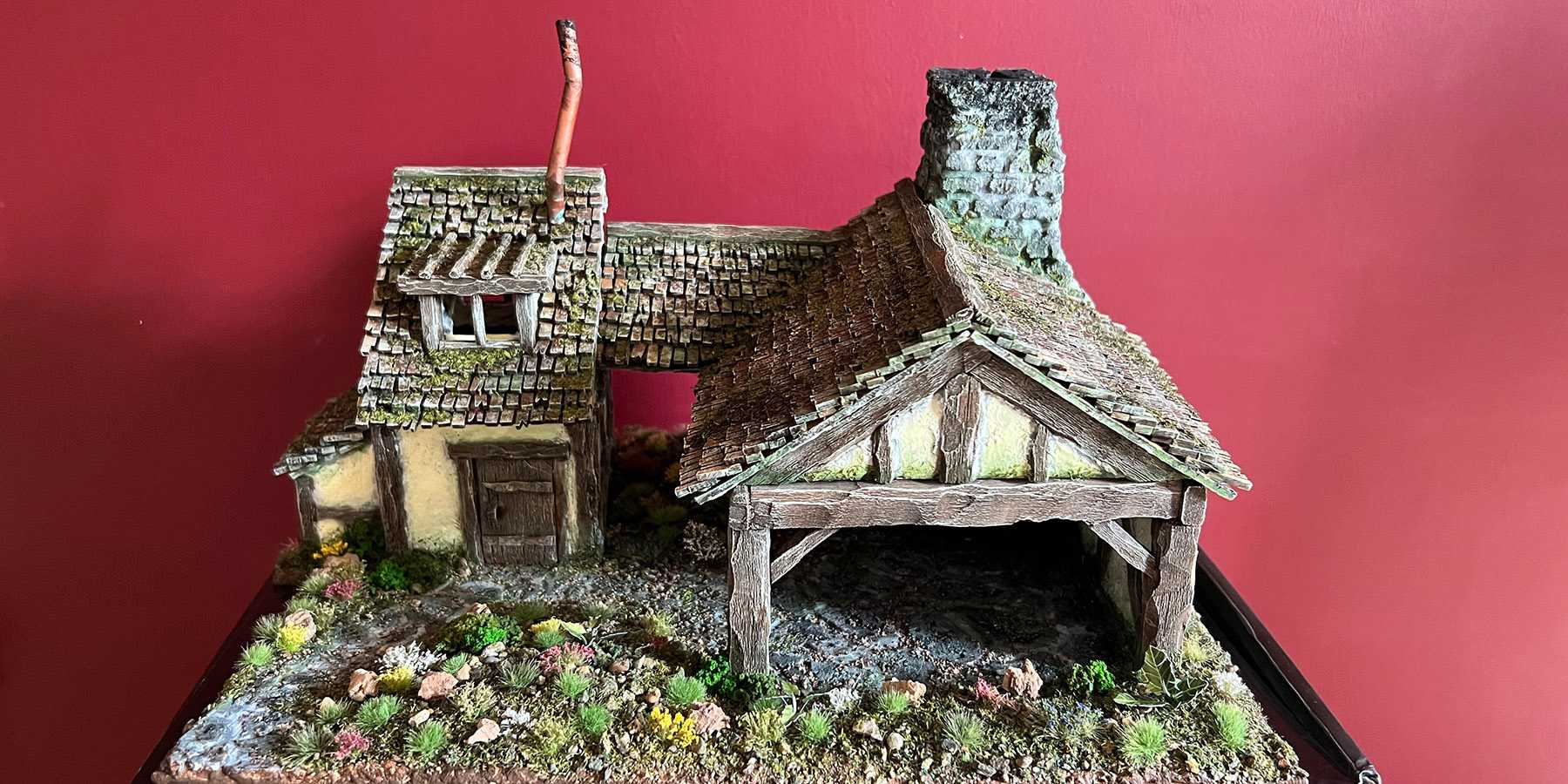 Update: Blacksmith 08 - Flocking
Published 2023-10-29
The first step was to cover the ground with watered down glue, then applying a layer of fairly fine sand to create the initial dirt texture. Some of the sand was allow applied between the ground flagstone where the dirt would naturally get between, then sealed in with the watered down glue using a pipette.
Next I applied a thin layer of the two grass flocks over the sand, using the pipette again to seal it down. I also applied some up some of the walls and even on patches of the roof in various thicknesses.
With the flock dried I then glued in patches of the foliage to create bushes, then used the pipette to apply more watered down glue over the to pso they keep their shape. I also dotted some of the rocks around using various sizes.
I then applied a huge number of grass and flower tufts, maybe going a bit overboard. I added a lot of my personal supply alongside what came in the box, and even added some of the GamersGrass laser plants range.
Finally around the chimneys and fireplace I applied some of the black weathering powder to simulate soot, once again using watered down glue with the pipette to seal it down. The brown weathering powder was applied to some of the walls and patches of the roof to add a bit more weathering.
---