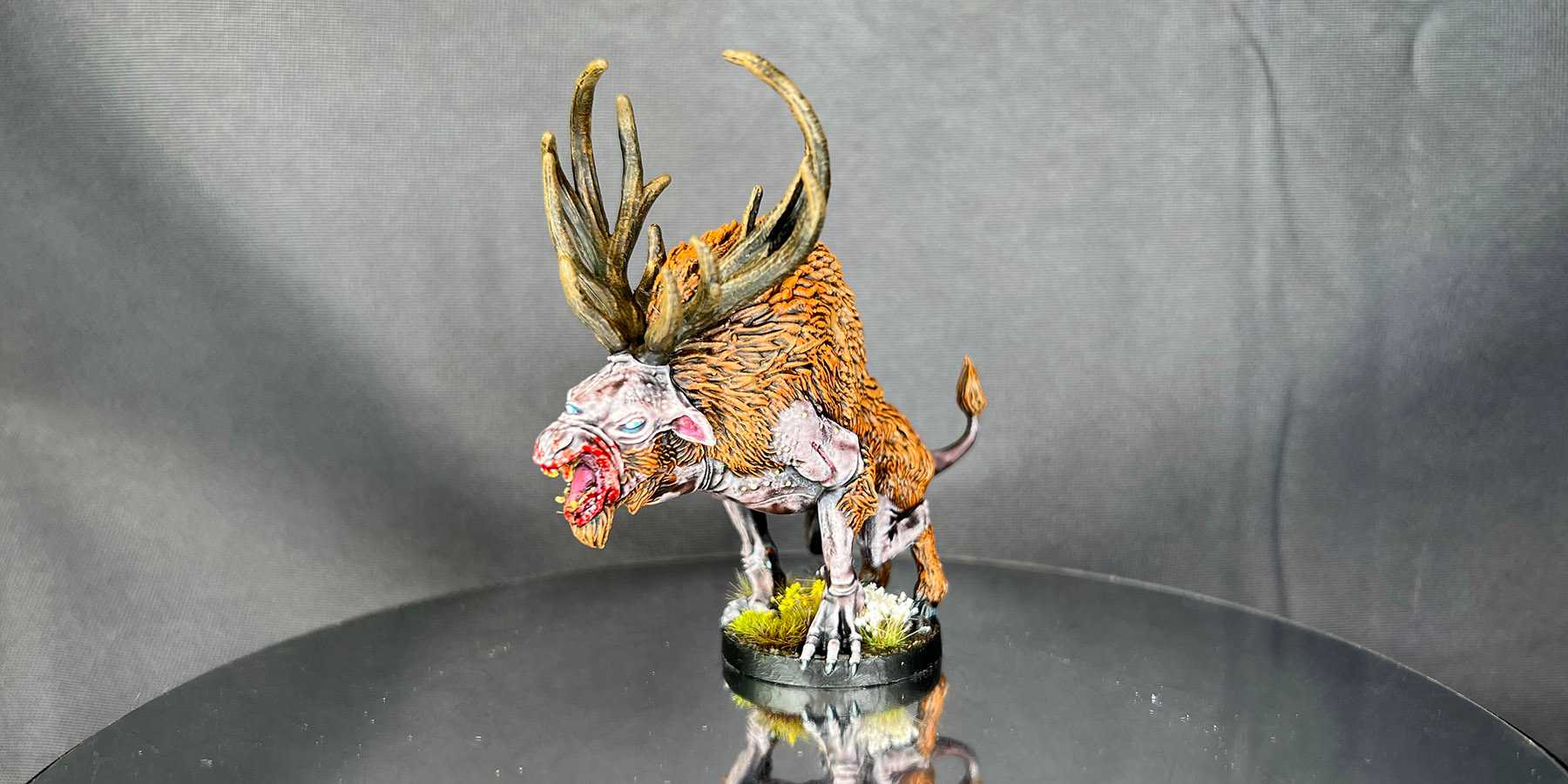 Showcase: Witcher Fiend
Published 2023-11-11
Fiends are walking mountains of muscle capped with horned, tooth-filled heads. Like their rarer cousins, bumbakvetches, they live in thick forests, swamps and bogs. When possible they avoid humans, but when not possible, they kill them, and without much difficulty.
Miniature Review
When I see the Fiend I straight away think of the Bovine Defense Force Initiative in Witcher 3. People would farm cows for coin early on in the game in White Orchard, so they added a patch where once you killed six cows a massive high level monster would charge in and kill you. They even made a Bovine Defense Force gwent card with a Fiend on it, although looking back at gameplay the monster was actually a Chort.
The Fiend is like a deer but huge, angry and with a third eye. The proportions of the miniature are spot on and the anger in the face really makes it. Despite its bulk, the antlers give it some elegance and have been well sculpted.
Painting Techniques
Body
Yellow was added for the spots.
Fur
Horns
Claws
Gums
Teeth
Eyes
Base
Rocks
Dirt
Rim
For all miniatures in the set I'm using a mix of GamersGrass tufts and flowers.
Roundup
This turned out to be a lot simpler than I expected based on its size. I'm really happy with the skin, the combination of colors that I've never really used worked really well together. I hope I get a chance to use an even wider range of colors as I go on as I'm finding real gems.
---