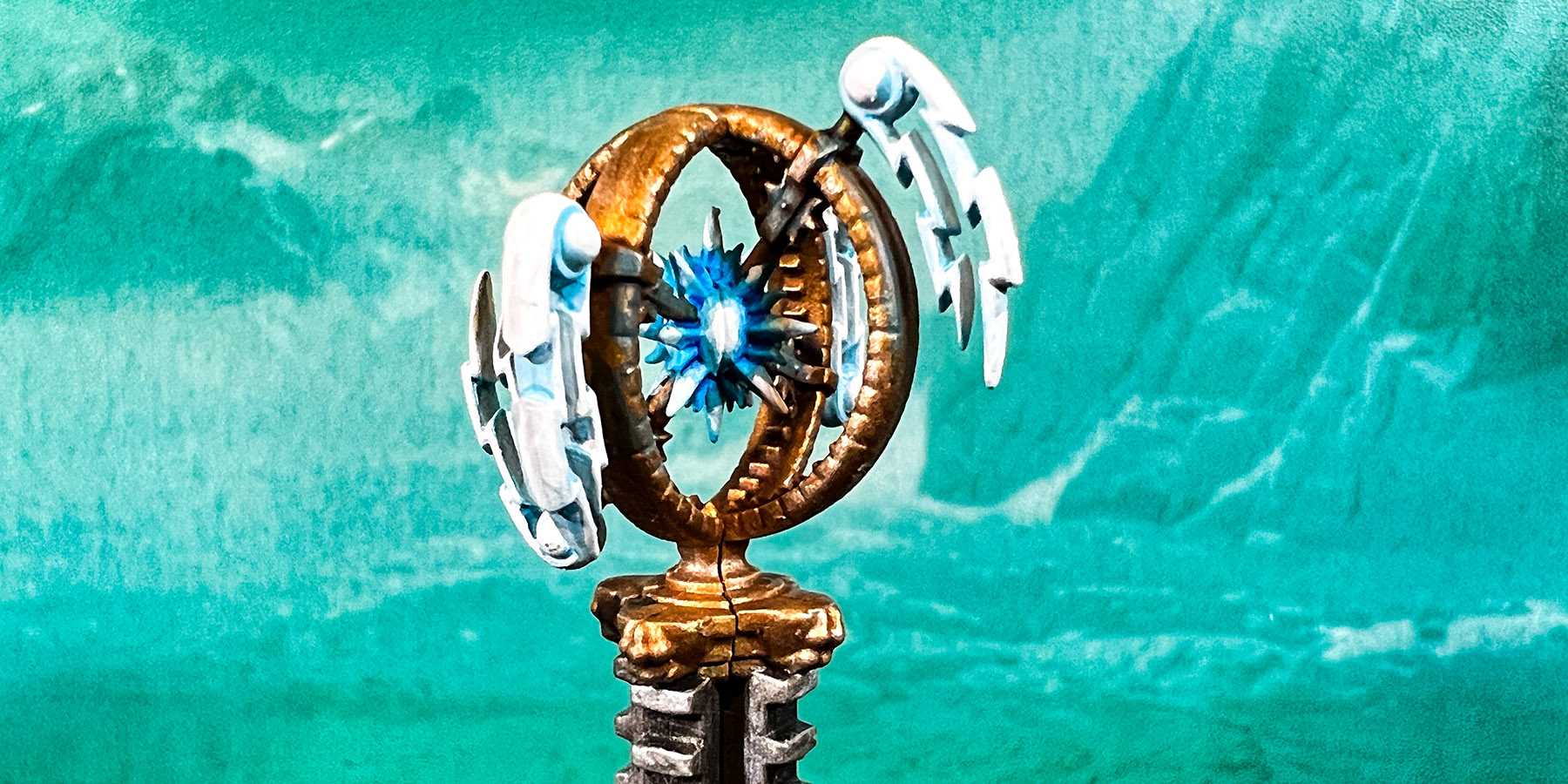 Showcase: Realmvault Key
Published 2022-04-10
A mysterious device featuring an orrery with Sigmarite comets orbiting a sun, used for purposes unknown, attached to a winch pulling it from the ground.
Miniature Review
The Realmvault Key has a few nice touches to it. From the spinning energy, to the central star, the gold casing, the stand, the spinning gears and the stone stand with glowing runes. There's a lot going on, and it makes you wonder what this thing actually does.
Despite it's unknown purpose it's clear that it's a valuable object so makes for a perfect objective marker.
Painting Techniques
Steel
Gold
Bronze
Rocks
Energy
Roundup
It turned out to be a lot more time-consuming to paint than I initially thought as I found more and more details to it. I also needed to focus some time to the internal star, as it's the focal point of the miniature and needed to be bright enough to make it stand out on the table.
---