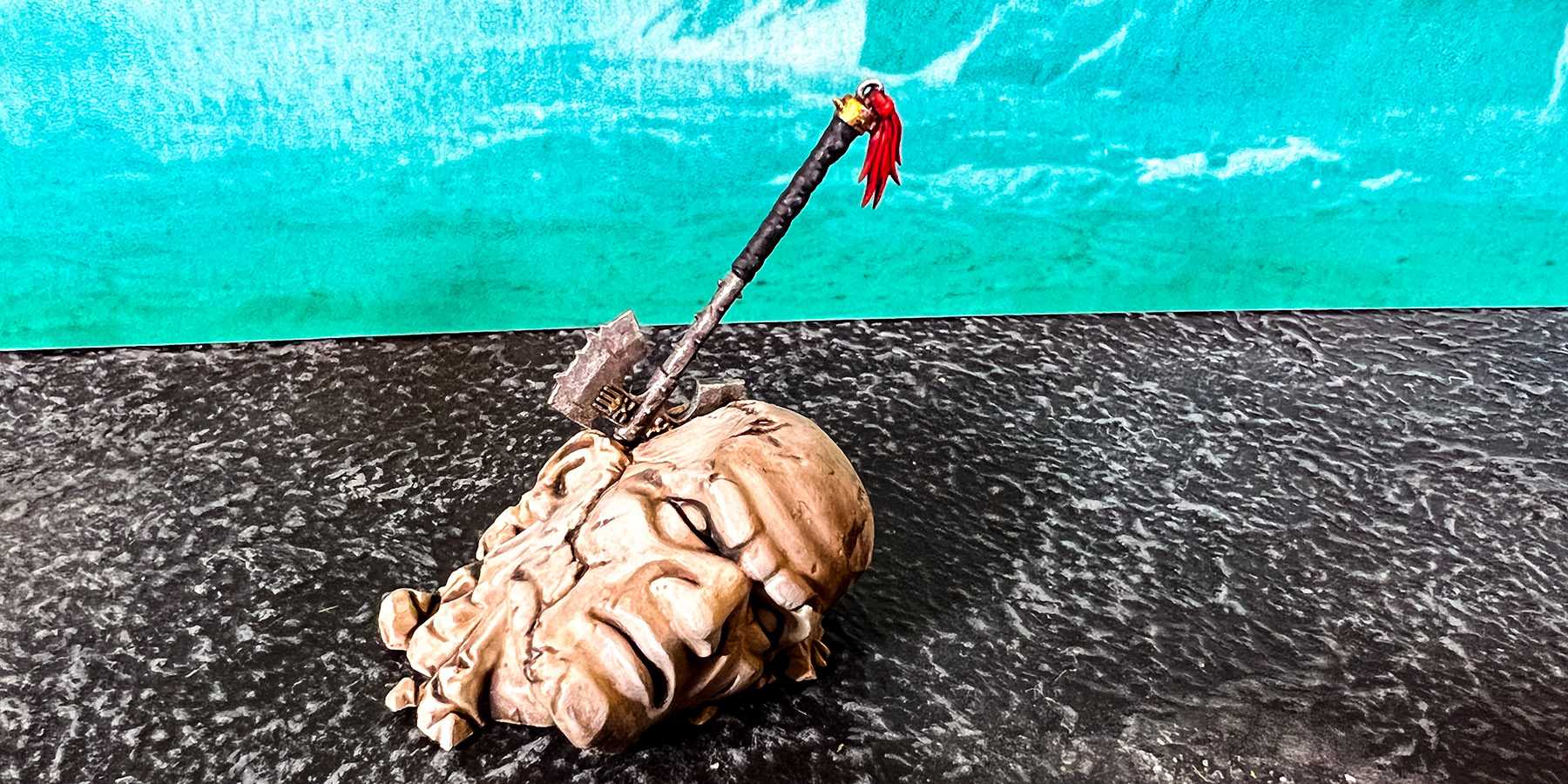 Showcase: Iconoclast Axe
Published 2022-04-03
A large fallen statue's head, with a double-headed axe, which can either be modelled embedded in the head or left as a separate piece.
Miniature Review
This is Age of Sigmar's answer to the sword in the stone. The Iconoclast Axe is wedged deep into the head of an old statue, or possibly the head of a former giant turned to stone. It's perhaps my favourite miniature of the set, just based on the expression of the statue.
As an important axe I would have loved for there to be a lot more detail on it. It's not overly grand compared to any other weapon, and I would have loved for it to be the focal point rather than the statue.
Painting Techniques
Stone
Steel
Gold
Cloth
Leather
Roundup
I spent a while getting the highlighting right on the statue, and I'm really pleased with how it came out. I was very tempted to paint it as flesh instead and maybe transition it to stone, but thought I'd play it safe for now.
---