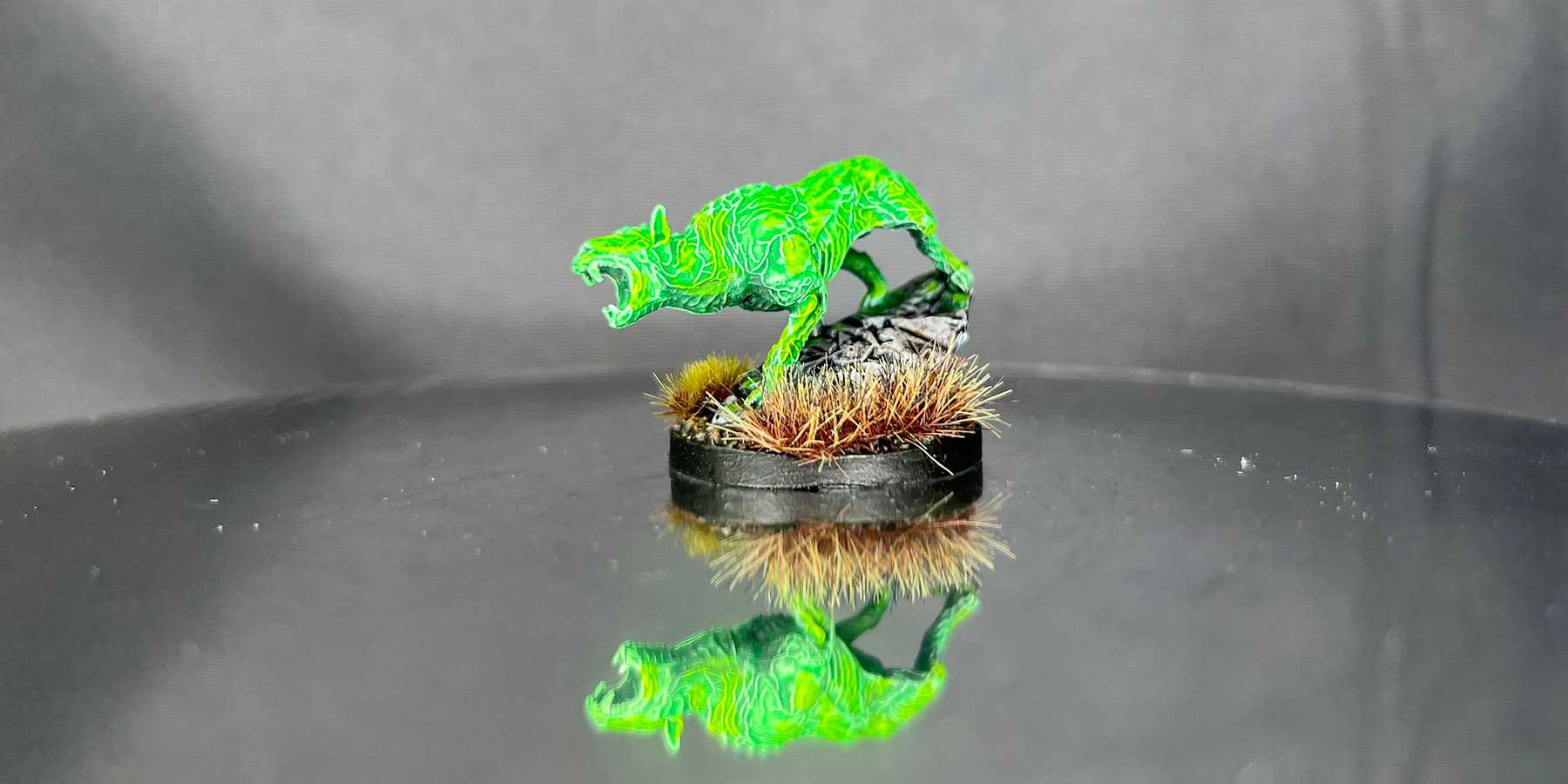 Showcase: Witcher Barghest
Published 2023-09-17
Barghest are creatures summoned by the Beast and haunt Vizima's outskirts. There are those who claim they are ordinary dogs transformed into monsters by some curse; others believe they came from the spirit world to torment the town's inhabitants. Packs of barghests appear out of the blue, in the middle of the night, to kill those who are late getting home.
Miniature Review
The Barghest is an interesting one as I've seen them represented as both ghosts and creatures with more physical bodies. That can make it hard for sculpting the miniature but I think they've done it in a way where it works fairly well for painting it as either.
The ridges on the body do seem to be more vein-like or the flow of energy flowing through the ghostly body, but from a distance I think you could get away with painting it as fur if you wanted. Beyond that the sculpt is fairly simple, but I really like the pose especially being on the slanted rock.
Painting Techniques
Skin
Base
Rock
Dirt
Rim
For all miniatures in the set I'm using a mix of GamersGrass tufts and flowers.
Roundup
I kept this one really simple just to see how far I could take the contrast paints without needing to go and apply a number of highlights after them. Initially I tried just using Hexwraith as I've used for ghosts before, but it seemed a bit too simple and flat. Adding some Tesseract Glow in while the paint was still wet created a really nice effect, matching the colors much closer to the artwork.
---