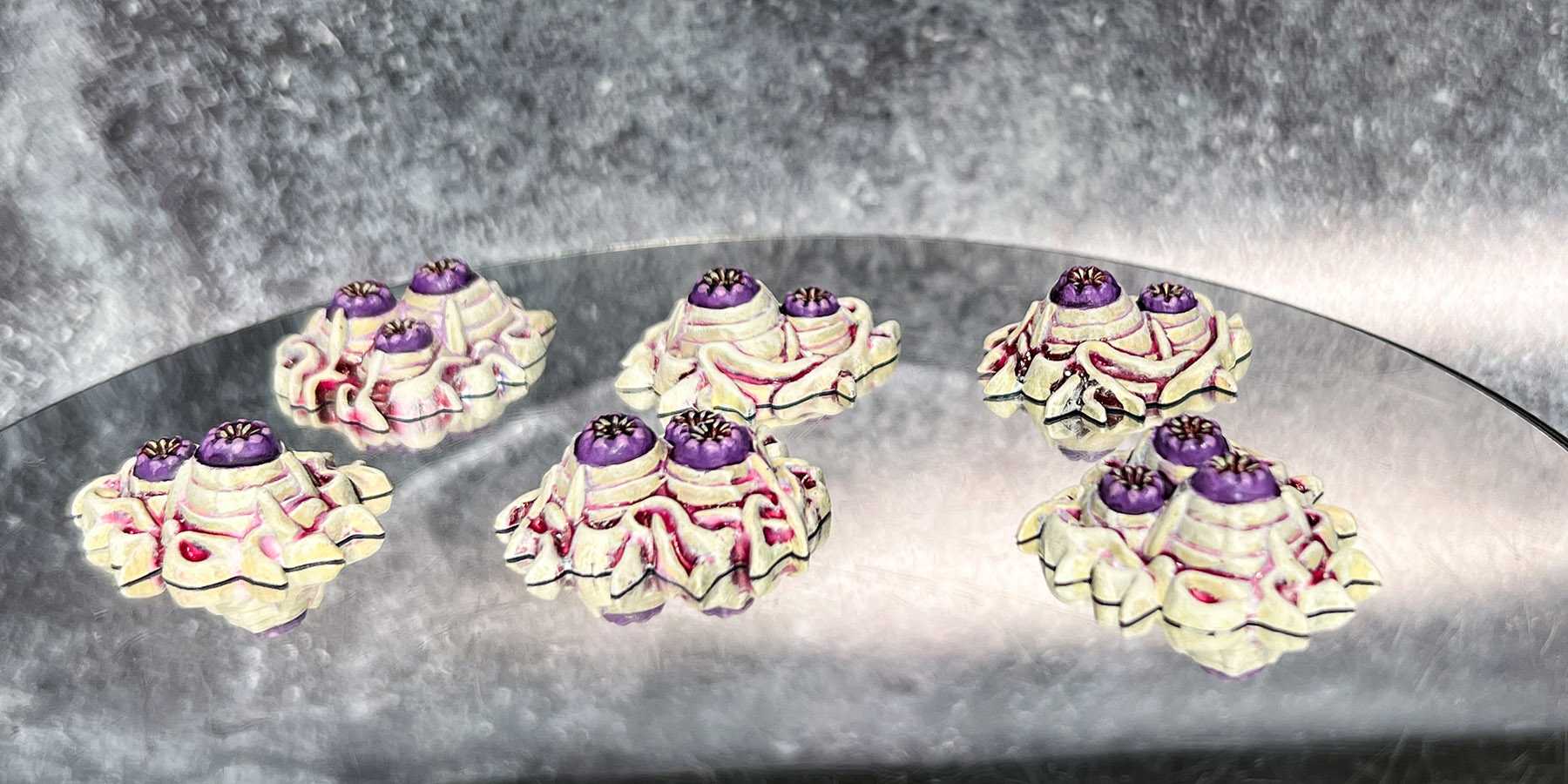 Showcase: Lost Patrol Infestations
Published 2022-06-19
Miniature Review
These infestations are fairly simple but look great on the board. A lot nicer than cardboard tokens. There's not much else to say, they're just tentacles with jaws!
Painting Techniques
Tentacles
Jaws
Flesh Tearers Red was added as a wash in the recesses of the mouth, and the Screaming Skull was used to pick out the teeth.
Roundup
I painted them in the same colours as the Genestealers, again using the airbrush. Things went a little smoother this time, but there's still a huge amount oif room for improvement!
---