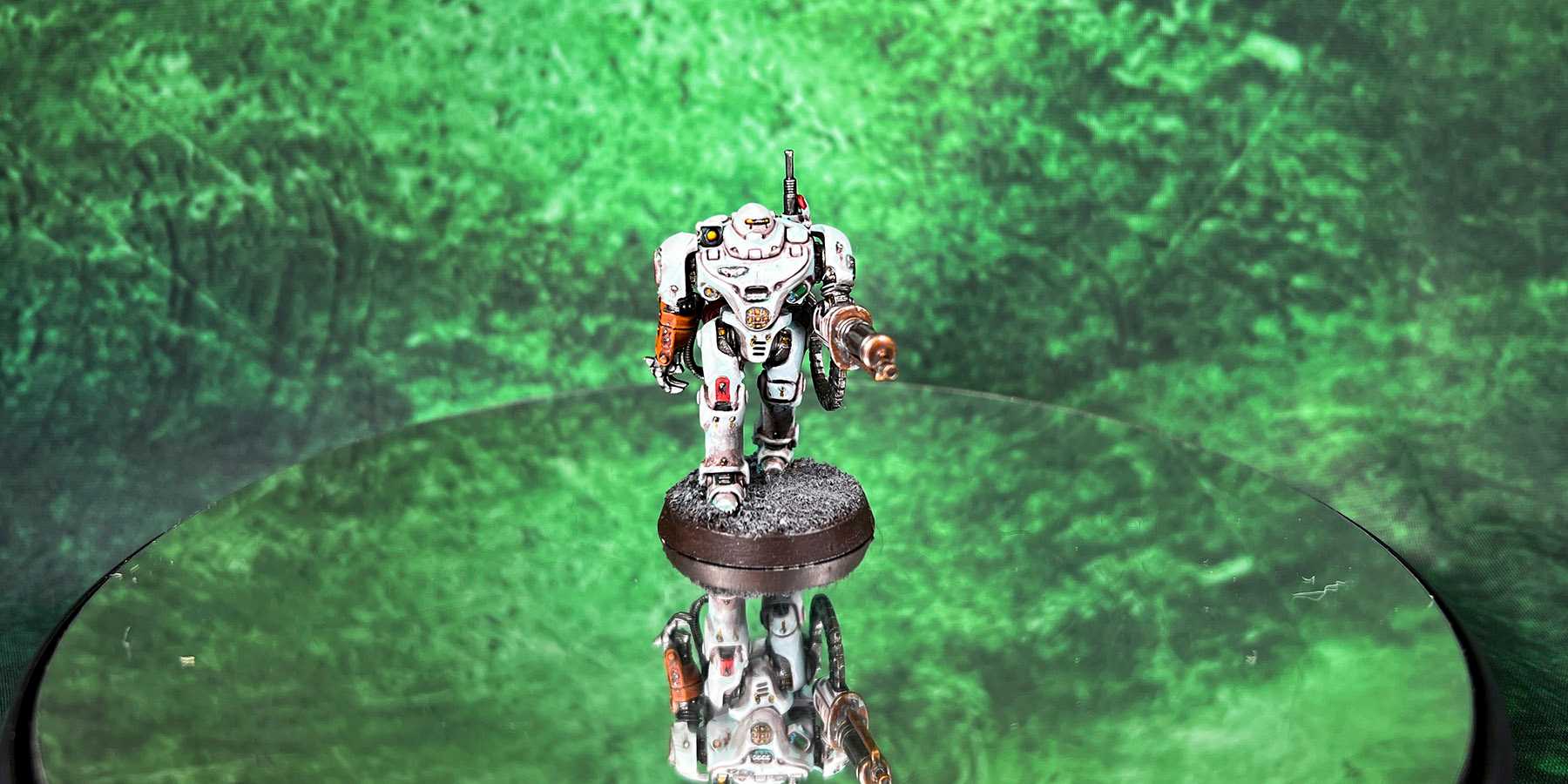 Showcase: Blackstone Fortress: UR-025
Published 2023-01-08
UR-025 is a thinking machine and one of the legendary "Men of Iron", sentient robots who threatened the earlier Human interstellar civilisation of the Age of Technology many millennia ago.

It survived the Cybernetic Revolt that defeated the Men of Iron in that era and disguised itself as an Adeptus Mechanicus robot as it made its way through the Imperium of Man, keeping to the fringes of Imperial space.
Miniature Review
UR-025 was as far as I'm aware the only Men of Iron miniature to be released by Games Workshop before the Votann release. They've done a good job on the sculpt, making him big and intimidating compared to the other adventurers.
All the smooth edges feels fairly unique, part way between a Space Marine and a Kastelan Robot. A bit more elegant that anything from the 40,000 millennium. I would love to see a full army following this theme, with even bigger and more complex units!
Painting Techniques
Armour
Battle Damage
Metal
I then applied some Dirty Down Rust, streaking it below bolts.
Brass
Red
Orange
Green
Blue
Base
I mixed sand with glue and applied it to the base. I then drybrushed it with Eshin Grey, then Mechanicus Standard Grey. I then painted the outer base with Rhinox Hide.
Roundup
This was a really quick paint job, only taking a couple of hours. I really love the oxide wash, I need to paint an army using it in the future! Maybe a matching Votann army?
I could add some further highlights to the spot colours, but I don't want to detract from the main armour, head and weapons. I also really want to move on and get all the characters finished, as it's all starting to look great together now.
---