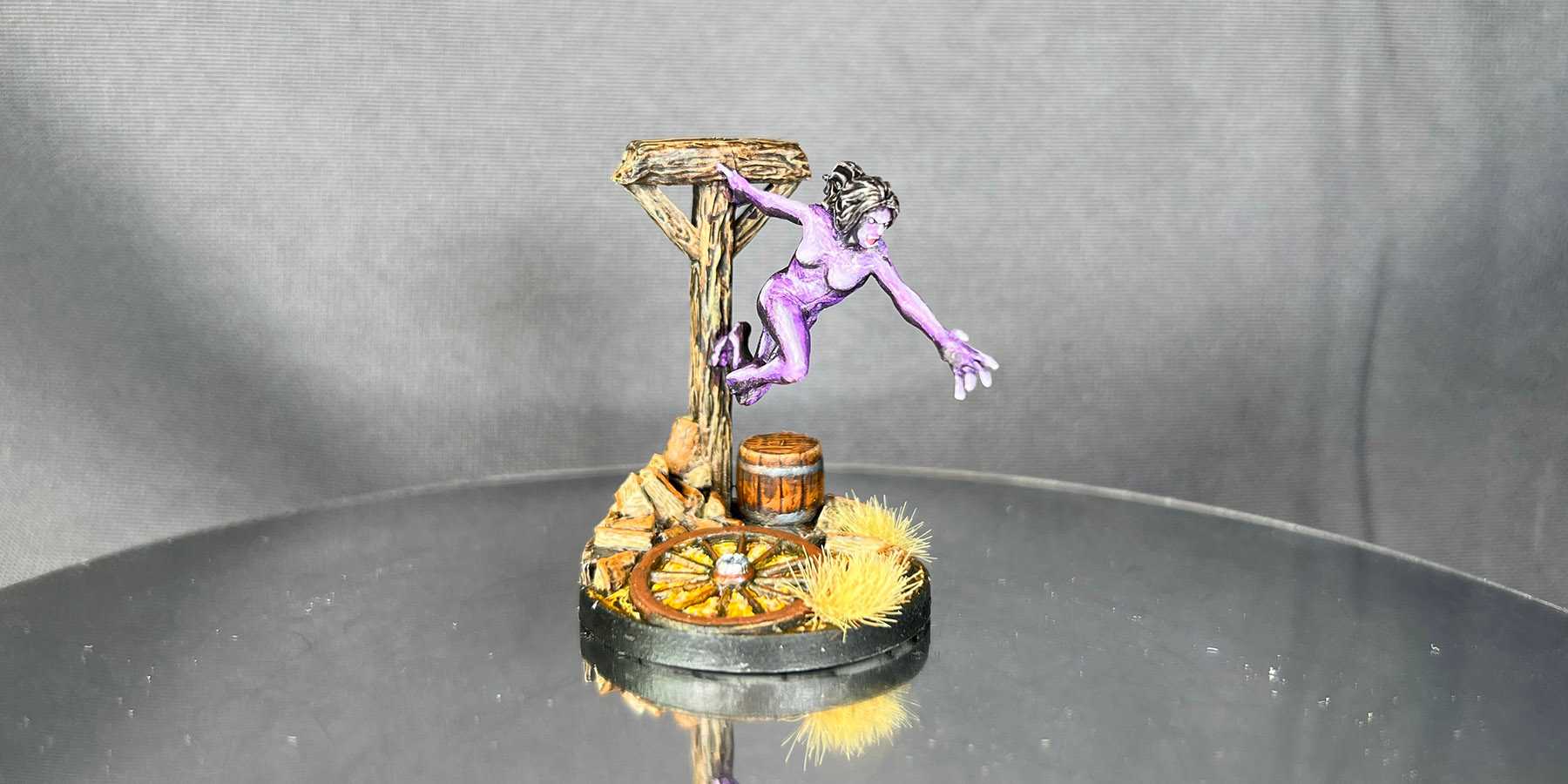 Showcase: Witcher Bruxa
Published 2023-09-05
Bruxa is a very powerful type of vampire that takes on the appearance of a dark-haired, young human, most often female, but whose natural form is that of a large, black bat with sharp fangs and claws. It is one of few vampire species not affected by sun, the others being alps, mulas and Higher Vampires.
Miniature Review
The Bruxa has a great pose jumping from a large wooden post, giving it some height and a lot of forward movement. Despite the vampire itself being fairly simple, which is fair as it often strikes from the shadows, the base adds a lot of extra interest with the wheel and the barrel.
Painting Techniques
Body
Hair
Mouth
Eyes
Base
Dirt
Barrel
Wheel
Wood
Logs
Metal
Hay
Rim
For all miniatures in the set I'm using a mix of GamersGrass tufts and flowers.
Roundup
I had a lot of fun painting the base, but got a bit nervous painting the Bruxa as it's mostly all skin so I had to get the lighting just right on it to look realistic and not be a bright purple and look silly. After the first coat I was starting to panic, but adding a second layer of Shyish Purple to the shaded areas made a massive difference and really pulled it back.
---