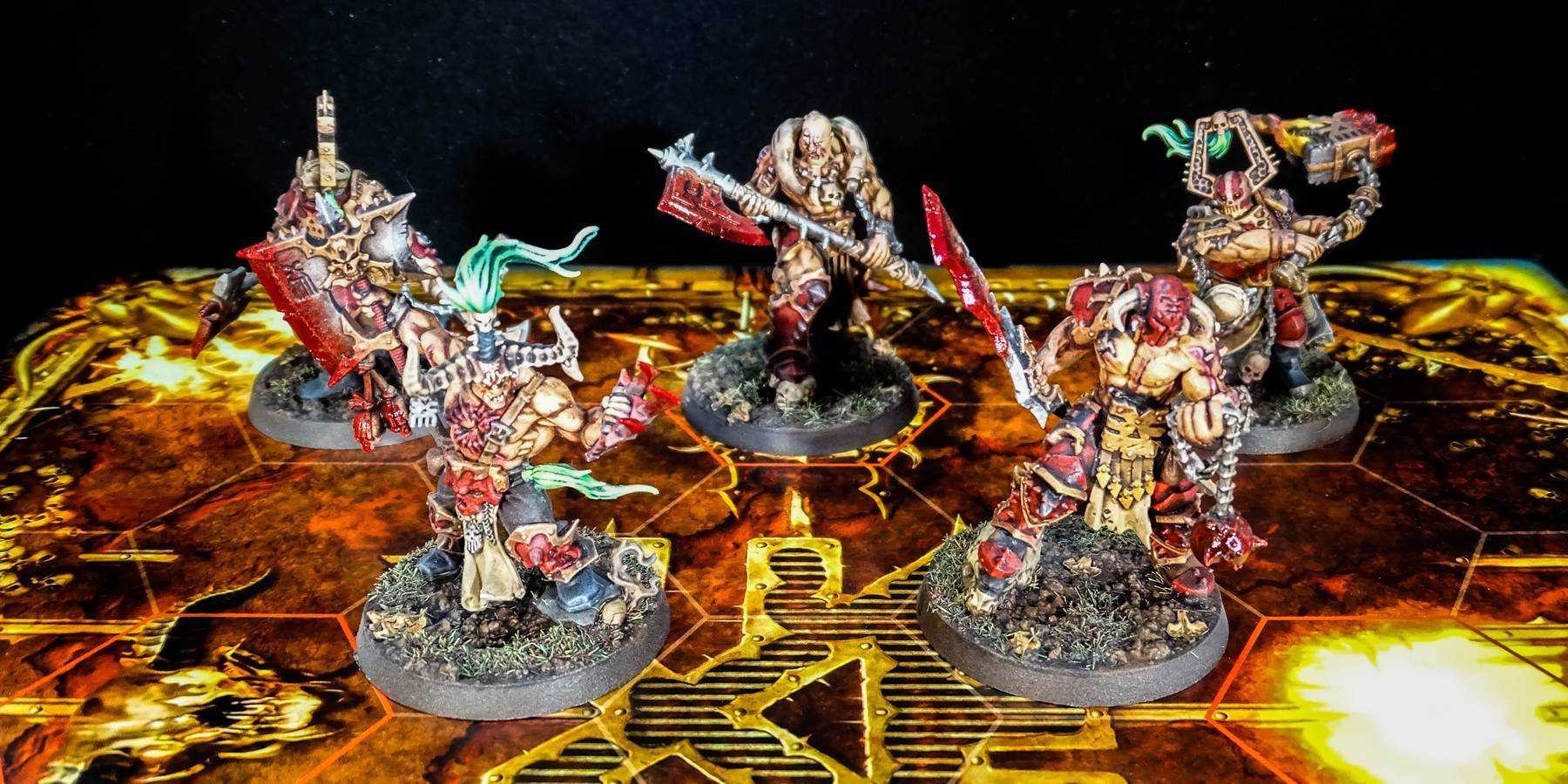 Showcase: Gorechosen Complete
Published 2021-04-01
So I thought I'd just do a quick roundup of the Gorechosen boxset. If you've not already seen the posts, I've gone into detail on my thoughts, as well as the colours used for each miniature in the following posts:
I've posted some images below of the painted miniatures all together, so you can see how they all look on the board and compare their size. Which is your favourite? I think Heldrax (the bald guy) stands out the most to me. Although he doesn't look like the leader of the group (I would give that to Redarg the most demonic of the group) he looks like a giant, and his face has a lot of character.
I've not been able to play the game recently so won't review the game now, although I really should at some point in the future! From memory of playing it a few times years ago it was a quick fun filler game while waiting for others to turn up to a games night, but likely one you would get bored with if you play it a lot.
Keep your eyes open for my next post, it'll likely be the biggest project I showcase in a long long time!
---